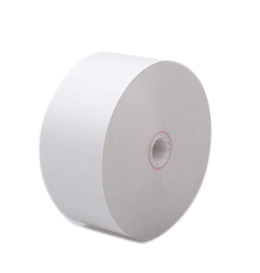 Thermal paper rolls-ATM-3 1/8 x 8 - 800 ft rolls
$22592

$225.92

Save $14.08
---
---
There are many different types of free standing ATM machines on the market. Please make sure to review your manual, or call us directly to make sure you are ordering the correct size of paper.
We have listed the 3 roll sizes that are the most common with Hyosung and Triton Mini Bank systems.
8 rolls per case
High quality German base paper, manufactured here in B.C.
*If you are a volume buyer, please call or email us for special multiple case order discounts, such as free shipping and other promotions to save you even more money.*