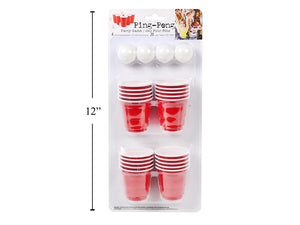 Beer Pong- 20 2oz Mini cups and 4 balls - 24 units per master case
A great addition to a POP display at your till or near the check out.
20  2oz mini-cups and 4 balls included
These come with UPC and are ready for resale.
Don't forget to enter your personal code at check out for free delivery and special prices.