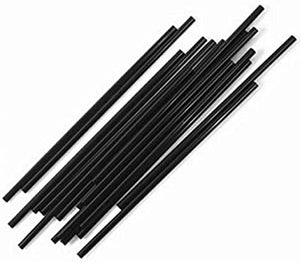 PLA - Biodegradable *Starch based- not Petroleum* -Straws * Feel just like plastic
We have straws that feel just like the old plastic.. but are not the straws that are banned under the new single use plastic guidelines. These are 100% Biodegradable straws. 
These are natural *starch based* and yet fell like the straws we all know and love. 
They come in 5.75" - Cocktail and 7.75" - Standard and are available in Black or White. 
*3000 straws per case*